If music never existed.
It's really painful even writing this. 
Okay… If music never existed I am not really sure where I would be. Music is literally my life, my soul, my heart practically everything to me. I know I am a bit over dramatic but come on do you blame me. Music makes life ten times better and its existence is so essential. If I am not physically listening to music I am singing. I listen to music in the shower or when I am eating. Or when I am eating while in the shower I am always jamming out. I tried to be a bit comical.I should stop right. But you get what I am saying.
Music makes me feel good and it empowers me to keep going even through the struggle. There is song out there that can mend any broken heart. There is a temp or beat that makes you want to come home and fist pump after a hard day on the job. There is always a throwback jam that makes you feel young again through your midlife crisis.
Music heals the world.
Music cures.
Music holds extreme significance.
Music brings people together.
In this post today I will be sharing my Feel Good playlist. When I listen to any of these songs I take away so much from it. Each serves their own individual purpose and I hope this can help you in a time where you need to FEEL GOOD.
My FEEL GOOD PlayList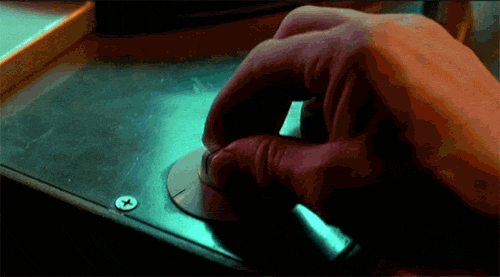 Nina Simone – Feel good
Favorite Lyrics: Birds flying high you know how I feel
Sun in the sky you know how I feel
Breeze driftin' on by you know how I feel.

Nina's soul and her melody is so soothing. Her voice is so refreshing and it give you hope that the days will get better. Almost any time I listen to it I am in a robe with my hair wrapped in a towel  with my remote control acting as a microphone.
But when I sing these lyrics and recites these words it makes me feel like I am on a stage in front of an audience in an Apollo. It genuinely makes all your worries go away and gives you all hope. 
I mean it is a new dawn, a new day and a new life and this makes me feel damn good. 
Beyoncé- Formation
Favorite Lyrics : My daddy Alabama, Momma Louisiana
You mix that negro with that Creole make a Texas bama
I like my baby heir with baby hair and afros
I like my negro nose with Jackson Five nostrils

When I first listened to Formation my initial thought was what took so long and where has this song been hiding. It made me feel Empowered , Unapologetic and Goddamn proud to be a black woman. It has always been hard to be black in America and even harder to be a black woman.
We have been underrepresented for so long that I believe this song made everyone listen. It might have caused controversy and heads to turn. But hey sometimes it takes that to wake this country up. 
Besides making me feel good and beautiful; this is a  black anthem. It teaches us to own our blackness and to embrace who we are and not be an inch of sorry for it. I deeply promise this song will have you not only jamming out but truly make you think.
AND OF COURSE YOU BETTER GET IN FORMATION LADIES!
India.Arie – The Truth 
Favorite Lyrics :I love the way he speaks
I love the way he thinks
I love the way he treats his mama
I love that gap in between his teeth
I love him in every way that a woman can love a man from personal to universal but most of all its unconditional
India.Arie's music and sound stimulates the body, heart, mind and soul. There is so much to take away from her songs and you could relate in your own way. To some it may be considered " In Your Feelings music" or " Lovey Dovey songs" but to me it's very encouraging and it embraces positivity when it comes to being in love.  
The Truth is a beautiful song and I listen to it at least twice a week. It really helps clear the mind and it's very smooth rhythm keeps me focused and at peace. The song goes into how much she loves and cares about her partner regardless of the rough times. It speaks of pure love and how content she is in her relationship. A love song doesn't always have to be about a broken heart.
Solange – Don't Touch My Hair 
Favorite Lyrics : Don't touch my pride
They say the glory's all mine
Don't test my mouth
They say the truth is my sound
If this song doesn't make you feel good as a black woman I don't know what else will. It embraces our identity and gives us a space to celebrate our own existence. 
Fifth Harmony- Brave Honest Beautiful
Favorite Lyrics: Don't go and waste your precious time
With all the nonsense on your mind
No, don't criticize yourself no more
You got a smile worth fighting for
In this song it is essential to listen to the lyrics; we can sometimes get wrapped up in the beat and tempo that we don't really pay attention. The message in this song is so powerful and it really enforces female empowerment.
It can truly speak to anyone but mostly to young girls out there to have self-love. It really helps me in times when I am feeling insecure and it makes me feel very special.
So take a listen and jam out while your at it!
Ellie Goulding-  Anything Can Happen
Favorite Lyric: Anything could happen

This song makes me feel like I am in Utopia. When it plays over and over in my ears it feels like nothing can ever go wrong. it keeps me optimistic. 
India Arie- Brown Skin
Favorite Lyrics: Brown skin, you know I love your brown skin
I can't tell where yours begins, I can't tell where mine ends
Brown skin, up against my brown skin
Need some every now and ten, oh hey
 Brown Skin means so much to my heart it really make me love my mocha skin. I am brown everywhere and I have to embrace it because it is magical. 
---
Thank you so much for reading my feel good playlist. I wanted to make sure my song choices were relatable and most importantly diverse. We all share different taste in music so I hope one or two songs could help you in moments you need some uplifting music.
Please comment songs that make you feel empowered and happy and I will love to give it a listen! 
Until Next Time, 
Jenay Ciara